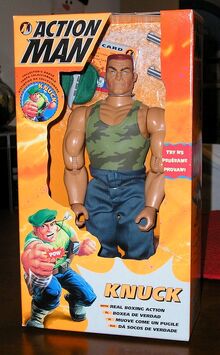 Knuck is an Action Force member. He wears a green beret and a green shirt, and carries two guns.
1990s TV series
[
]
Knuck is the "tough guy" and bomb expert character in the series. He is voiced by Dale Wilson.
Toys
[
]
The only Knuck figure was released in 1996. He had a different body build than the average Action Man figure.
Gallery
[
]
External links
[
]